Learning through photovoice


Photovoice is an approach that allows people to record their own perspectives, and reflect on their own settings. In the pastres photovoice project, pastoralists from six countries explored different dimensions of pastoralism and responses to uncertainty.


With photovoice, different stories are told, different photographs are captured and different reflections emerge. Photovoice reveals real life experiences, offering often marginalised people a voice and the possibility to engage in critical dialogue around their own realities.
Every photovoice project is different. How a group moves through the suggested steps will be influenced by differences in the timeline, budget and, most importantly, photovoice participants' goals and objectives.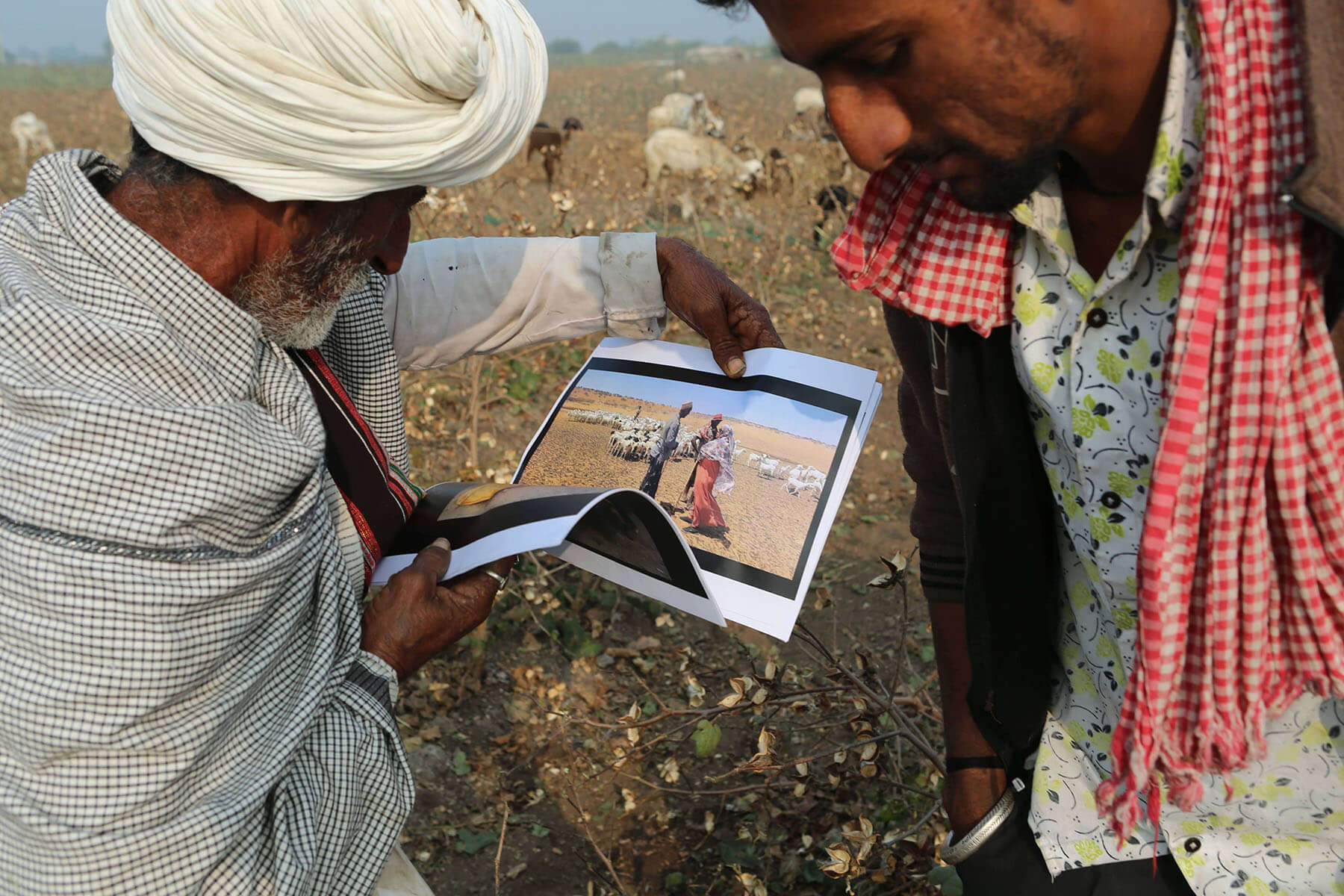 Building strong respectful relationships among all those involved is always the starting point
.
This involves recruiting a leadership team for the project and choosing one or more facilitators. The next step defines the goals and objectives of the project and the subject matter for the photographs. This step leads to recruiting groups of 8-10 participants. Groups can be mixed or more focused – such as only women or youth – allowing diverse perspectives to emerge. Two rounds of photograph taking, each taking around a week, are then scheduled.
Photographs are then presented in discussion meetings among participants and others, generating analysis and reflection. Narratives are created for a series of photostories, using selected photographs chosen by the participants. Each story illustrates a key theme of importance to them. This helps in opening up debate and broadening out the range of perspectives on the issue.

The last step is taking action. This depends on the goals, but may include engaging with local officials or policymakers. A rich body of information can be shared, connecting visual material to presentations or reports, which can become the basis for action.

During the PASTRES photovoice project, we have learned that photovoice is an empowering practice, complementary to more conventional research. It offered the opportunity for research participants in six countries, working together with PhD students, to come together and reveal their insights and concerns around pastoralism and uncertainty.